We support leaders and their teams, individually and in groups, to allow everyone to establish interpersonal relationships that aim not only for better operational efficiency, but also for greater well-being at work. Defining and sharing a common vision, asserting oneself, listening, enriching one's management style thanks to clear, simple and immediately operational tools.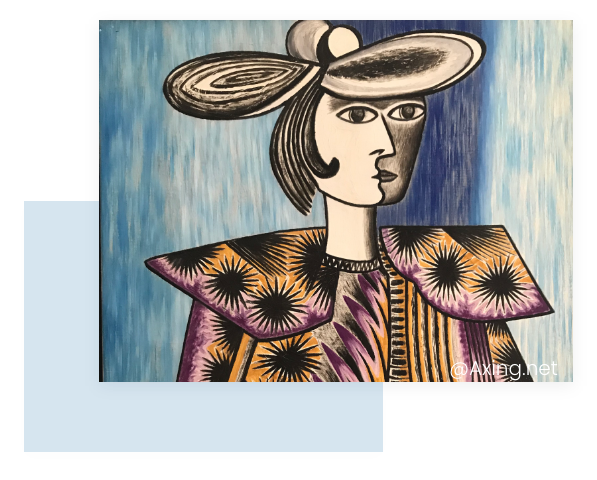 "Everybody is a genius. But if you judge a fish by its ability to climb a tree, it will live its whole life believing that it is stupid. "
We offer short and long training courses, inter and intra-company. Within the company, training is tailor-made according to the requests and needs of each organisation. In all of our training sessions, we plan one to two individual coaching sessions for each participant. Training topics: management, leadership, interpersonal communication, human resources, organisation, conflict management, institutional communication…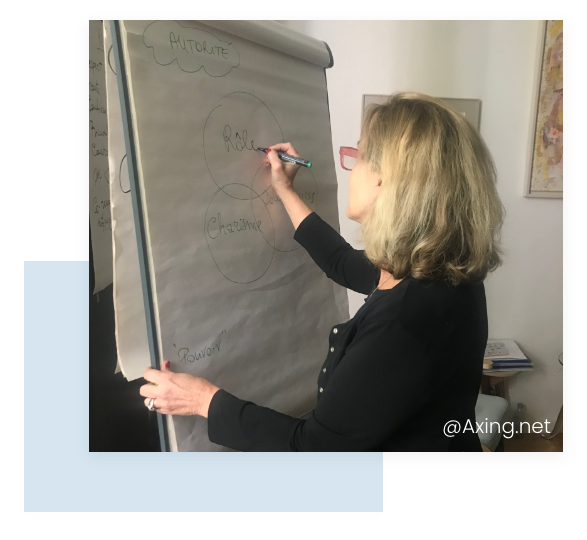 ACM ® Axing
Coaching Method
A journey in two stages: MCM and MCM2. Certification to become RNCP Level 2 professional coach eligible for CPF no. 247892 
One-day training course: Communicate to be better known. 
MCM ® Management
coaching Method
Tools and methods of intervention of coaching to get a better grasp of the "manager" role" and achieve the expected results while working for the development and autonomy of employees. An 8-day course, after which you can choose to continue with MCM2 to become a Professional Coach. 
One-day training : Female leadership to define your specific style and action plan to develop your full potential. 
One-day training course: Develop your creativity. 
"Knowledge is the only thing you can give away without losing any. "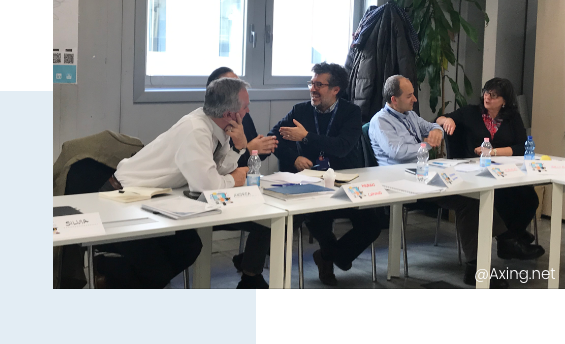 Thanks to our large range of skills, we can easily adapt to all issues from the business world. Our expertise allows us to answer all your queries about human resources, management, communication, organisation, performance, development, etc.
Every professional coach must be regularly supervised. Supervision helps you gradually build your frame of reference and enrich your professional posture. Olga Chiappini acts as an individual and group supervisor. As such, she leads two supervision groups in Aix-en-Provence and 3 groups in Paris. Each group meets 6 days a year, between September and June.